Lasts
Shoemaking by means of lasts as a support for sewing and a shaping tool was known in ancient Egypt. In Europe we got early hints of evidence in the Late LaTéne epoch. Since Roman times we got more evidence for the use of lasts in finds and reliefs.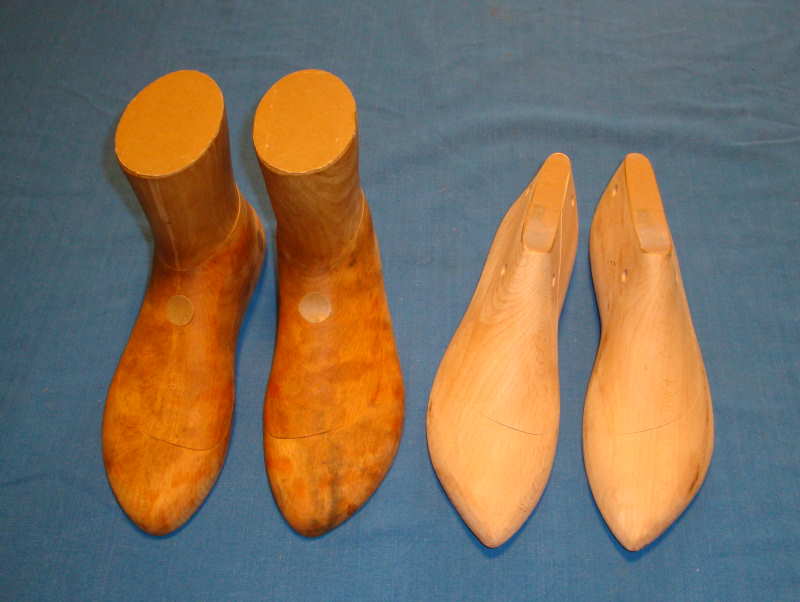 Leather
Tanning leather with vegetabil agents like leafs, barks, wood, fruits and roots is still in use and is an indispensable supposition for making shoe- replicas from Roman times to the 19 c AD. Earlier known was tanning with alum. Since Prehistory smoke combined with grease was used to make rawhides soft and preserve them getting rotten till to the end of Iron Age. All these different ways of tanning provide their specific qualities and applications.
Sewing gear
The oldest records about sewing materials for shoes derive from Greek Antiquity. However, what we call a waxed thread today might be older. Basically it means a single twisted thread of hemp, linen or bast of the lime- tree, when two or more threads are twined together and treated with pitch and beeswax. Pitch in this concern means cooked pine- resin mixed with beeswax and fat.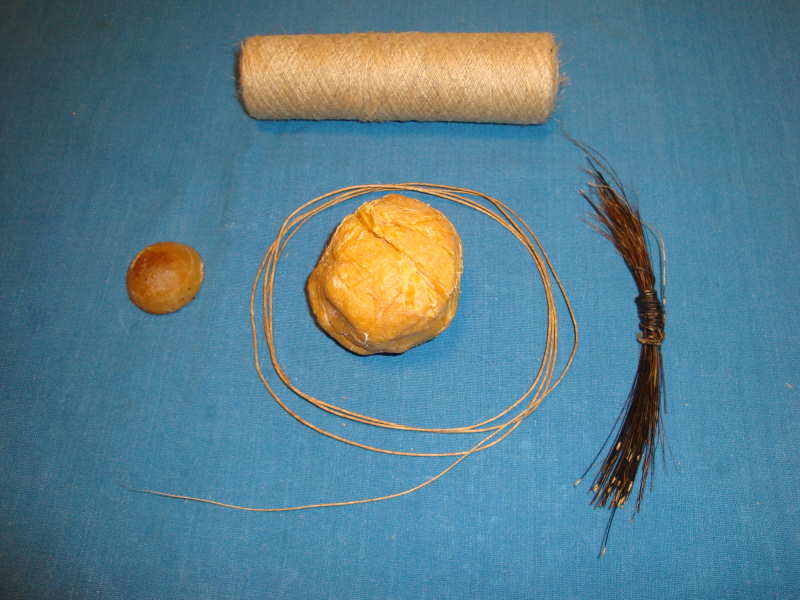 Tools
Shoemaker´s tools in shape and use didn´t change so much since Roman times. The most important tools are awls, knifes, hammer, bristles and a wooden tool for flattening the soles edge.